HW Power is committed to providing a work place free from all recognized hazards. To achieve this, HW Power has developed a comprehensive safety program focused on accident reduction through hazard recognition, education, and safety leadership. A key element of our program is our dedicated team of safety professionals. They provide added value to crews by conducting trainings and providing oversight on complex tasks and work practices. Our consistent focus on safety exemplifies our dedication to achieving our goal of zero incidents.
HW Power maintains experienced training staff to afford employees a means of learning new tasks in a safe environment.
Trade specific training is conducted on:
Gas-Covered Tasks
High Voltage Work Practices
Welding Operations
Trenching & Shoring
Confined Space Entry
Confined Space, Pole Top, and Trench Rescue
Hoisting and Rigging Training
Heavy Equipment Operator Training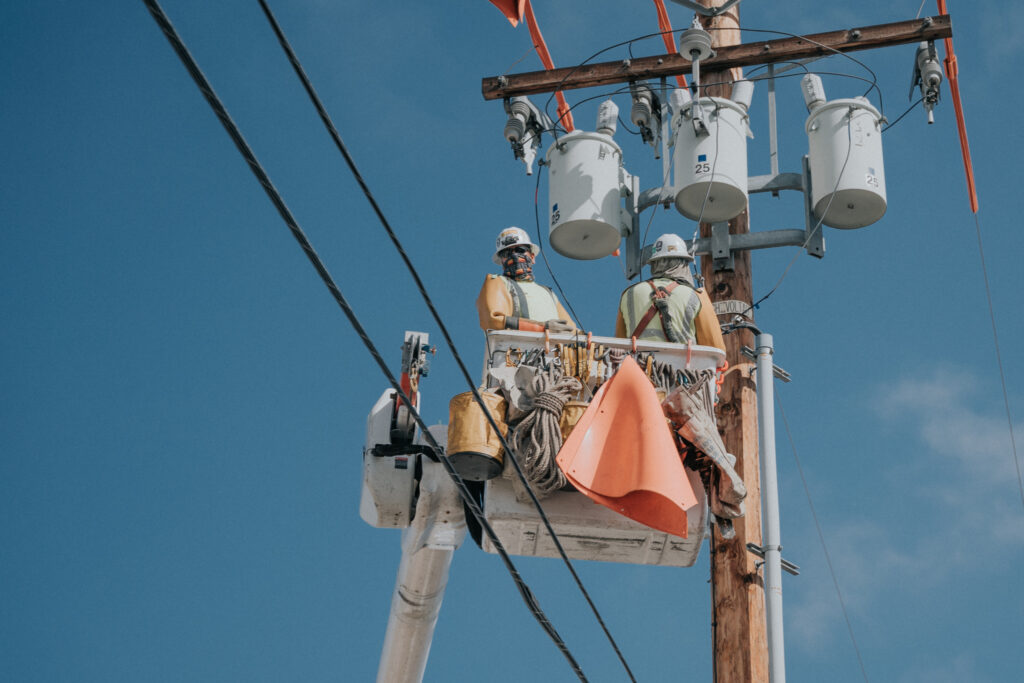 HW POWER IS FOCUSED ON SAFETY AND PEOPLE
HW Power understands that education and training are an important element of our safety program. Our crew members are properly trained in the work being performed, and remain compliant with local, state and federal requirements.
HW Power facilitates Continued Education courses, on an ongoing basis. Some of the courses include:
OSHA Construction 10 and 30-Hour Outreach Training
Excavation Trenching & Shoring Competent Person
Confined Space Competent Person
First Aid/CPR Training
Smith System Driver's Training
Supervisor's Leadership Training
Environmental Conservation Training
Behavior Based Safety Training
Wildfire Prevention Training